Lincoln Sheets, PhD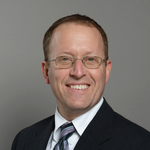 ---
Assistant Research Professor
Office: MA204 Medical Science Building
Phone: 573-884-4195
Email: sheetslr@health.missouri.edu
Lab URL:
Home Department: Health Management and Informatics
Concentration: Health Informatics
Education: University of Missouri
Bio
I am a physician and medical researcher in clinical informatics, working to combine evidence-based medicine with information technology and business strategy, in underserved rural and minority communitites of the United states and globally, to increase healthcare capacity and improved public health for those most in need. I earned a bachelor's and master's degree and 20 years of experience in software engineering before medical school, and has volunteered in public advocacy and legislative lobbying locally and nationally. As a medical student, he organized medical missions in Africa and Latin America, and helped found a student-run free clinic in Columbia, Missouri.