Jonathan B. Mitchem, M.D.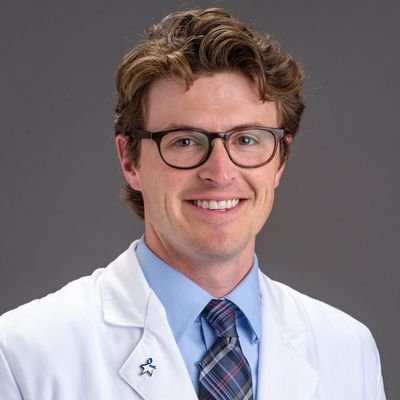 ---
Assistant Professor
Office: 418 McHaney Hall
Phone: 573-882-8454
Email: mitchemj@health.missouri.edu
Lab URL:
Home Department: Surgery
Concentration: Biomedical Informatics
Education: The Ohio State University
Bio
Dr. Mitchem received his MD from The Ohio State University and subsequently did general surgery residency at Washington University in St. Louis and a fellowship in Colon and Rectal Surgery at The Lahey Clinic in Boston, MA. During his time at Washington University, Dr. Mitchem also spent three years receiving additional training in tumor immunology as a part of an NIH T32 training program in tumor immunology. He joined the faculty at the University of Missouri and the Harry S. Truman Memorial Veteran's Hospital in 2016 after completing his surgical training. Prior to arriving at MU, Dr. Mitchem was awarded a KL2 training grant via the Washington University-University of Missouri Clinical and Translational Science Award, which he parlayed into a larger career development award from the Department of Veteran's Affairs. Dr. Mitchem's specific research interests are focused on understanding mechanisms of immune resistance in colon and rectal cancer in order to enhance anti-tumor immunity. The goal is to develop novel therapies and therapeutic combinations using patient's own immune system to fight their cancer.